Thomas McIver (Tom)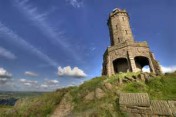 On 21st July 2015, surrounded by his loving family. Fortified by the Rites of Holy Mother Church. Tom aged 82 years. Beloved husband of the late Anne, loving and caring dad of Paul and Lisa, Anthony and Sue, Erica and Damian, Marie and Chris, Simone and Craig and Dominic and Ruth, much adored and treasured grandad of Nathaniel, Elliott, Darcie, Alisha, Jessica, Harrison, Elena, Megan, Thomas, Evie and Fergus.
Gentle Jesus up above,
Please give Grandad all our love.
Beloved brother of Winnie and the late Gerald, cherished brother-in-law of Ronnie, Jackie, Mary and Bert also a dear uncle, great-uncle and friend to many. R.I.P. Requiem Mass in St Joseph's Church, Darwen on Monday, 3rd August at 11 a.m. will be followed by interment at Darwen Eastern Cemetery. Family flowers only please, but if desired donations may be sent for the Alzheimer's Society. c/o Ainsworth's Funeral Service, Church Bank Street, Darwen. BB3 3HA. Tel 01254 873290
A special smile,
A special face,
A special warmth,
We can never replace.
On 21st July 2015, surrounded by his loving family. Fortified by the Rites of Holy Mother Church. Tom aged 82 years. Beloved husband of the late Anne, loving and caring dad of Paul and Lisa, Anthony and Sue, Erica and Damian, Marie and Chris, Simone and Craig and Dominic and Ruth, much adored and treasured grandad of Nathaniel, Elliott, Darcie, Alisha, Jessica, Harrison, Elena, Megan, Thomas, Evie and Fergus. Gentle Jesus up above, Please give Grandad all our love. Beloved brother of Winnie and the late Gerald, cherished brother-in-law of Ronnie, Jackie, Mary and Bert also a dear uncle, great-uncle…