Sidney Hindle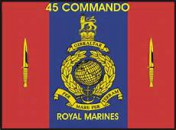 World War II Normandy Veteran,
45 Royal Marine Commando
On 31st December 2015, peacefully at home with his family around him. Sid aged 92 years. Beloved dad of Ann, Philip, Ian, Tommy and the late Bill, also a much loved grandad, great-grandad, great-great grandad and friend to many.
Loved by all who knew him
A true gentleman.
A service in St Peter's Church, Darwen on Monday, 11th January at 2 p.m. will be followed by interment at Darwen Eastern Cemetery. Family flowers only please, but if desired donations may be sent for the East Lancashire Hospice or a charity of your choice. c/o Ainsworth's Funeral Service, Church Bank Street, Darwen. BB3 3HA. Tel 01254 873290
World War II Normandy Veteran, 45 Royal Marine Commando On 31st December 2015, peacefully at home with his family around him. Sid aged 92 years. Beloved dad of Ann, Philip, Ian, Tommy and the late Bill, also a much loved grandad, great-grandad, great-great grandad and friend to many. Loved by all who knew him A true gentleman. A service in St Peter's Church, Darwen on Monday, 11th January at 2 p.m. will be followed by interment at Darwen Eastern Cemetery. Family flowers only please, but if desired donations may be sent for the East Lancashire Hospice or a charity of…